Privacy Policy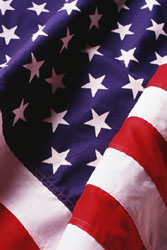 PRIVACY POLICIES AND PRACTICES
Beaconsfield Financial Services, Inc. is committed to maintaining the confidentiality, integrity and security of personal information entrusted to us by current and potential financial service customers.
We collect information that helps serve your financial needs; provide high standards of customer services, offer new products or services for our clients and fulfill legal and regulatory requirements. We collect non-public personal information about you from the following sources: Information we receive from you on applications or other forms and information about your transactions with us, our correspondents, RBC Correspondent Services (RBC CS) and others.
We restrict access to non-public personal information about you to those employees who need to know that information to provide products or services to you. Beaconsfield employees are subject to a strict employment policy regarding confidentiality.
We do not disclose any non-public personal information about our customers or former customers to anyone except as permitted by law. We may disclose information to non-affiliated parties as allowed by law, such as responding to a subpoena, preventing fraud, or complying with an inquiry by a government agency or regulator. Beaconsfield may use personal information for the purpose of offering or furnishing products or services. Third parties may be used to help prepare notices of these offerings. However, names and addresses have never been and will never be given or sold to third parties for outside use.
*** Orders submitted to us by e-mail or by any other electronic
means will not be regarded and will not be acted upon.