Philosophy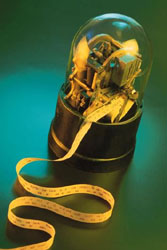 Firm Philosophy
Our basic philosophy is to assist the client in determining his needs and objectives, and then to carefully match particular investment vehicles with these needs and objectives.
As Beaconsfield has no in-house proprietary products, makes nomarkets, and holds no inventory, its recommendations are free from those influences and conflicts of interest naturally arising from such positions.
Our philosophy further reflects Beaconsfield's goals to establish satisfactory long term client relationships, founded on private, personalized service. We make our money from the openly explained commissions attached to the sale of investment "products" we may suggest to reach the clients objectives. Obviously, Beaconsfield extends its best efforts to perform at the highest levels possible, to maintain a satisfield long-term client base.